Test Architect-Test Planning/Management-ShenZhen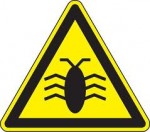 Job description
1. Have the track record as Testing Architect. In-depth knowledge and capability to handle complex testing requirements with multiple groups.
2. Experience in banking applications and familiar with IBM Mainframe Technologies plus.
3. Well versed in AIX DB2 IBM P-Series Mercury Testing Tools (or
Rational)
Years of Experince.
4. Strong and detailed in documentation planning scheduling & prioritization.
5. More than 8 years experiences
Required
Bachelor's Degree in Information Technology or Other Sciences
At least 5 years experience in Software Testing and QA
At least 5 years experience in Testing
English: Intermediate
Preferred
Master's Degree
English : Fluent
Contact
Email:selina@21cnmanager.com
MSN:xueyie0072003@msn.com