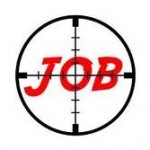 Directly report to Global Marketing Director
Dot line report to APJ Head
Lead team of 20 people base in cross of country in APJ which of 15 people directly report to he/she
Industry knowleadge: IT, Software and Solution
Role Description of the HPS&S Director of Marketing
1. Creates a common vision and mission, determines and operationalizes strategy, aligns goals and activities, and develops and deploys policies and procedures for Marketing Managers, and Individual Contributors in the APJ Region.
2. Builds the Company Software brand, apply customer insight, identify potential, create awareness and generate demand to support the software sales force and software channel partners across BTO, CMS, Information Management, Business Intelligence and related Services & Support.
3. Shapes high-level business opportunities, offerings and GTM programs that drive achievement of Company Software & Solutions revenue/margin/market share.
Responsibilities Include:
· Lead the marketing functions for HPS+S for APJ
· Build close relationship with APJ and regional Sales to ensure sales & marketing alignment
· Serve as a key contributor to the strategic plan and drive the Marketing strategy and the Marketing mix for HPS+S and different BU's in APJ
· Develop and execute demand generation, awareness, consideration and preference for HPS+S products and solutions aligned to the GTM and locked with sales
– enterprise and commercial
– track ROI and funnel/pipeline impact
· Develop and run partner marketing campaigns
· Run outbound marketing in each sub-region across each line of business
· Help to build and communicate the HPS+S brand internal & external
· Interface for " EB marketing " and "COE's" across APJ, Cross EB marketing initiatives
· Develop and execute content for various SW and EB events
· Manage the HPS+S Marketing Investment Envelope (MIE) and operating expenses to budget
· Measures, metrics for the marketing organization
· Serve as exemplary external spokesperson for HPS&S
Must have
§ Strong Marketing background (8 years +) including experience in two or more functions within Marketing Masters in Marketing or related discipline preferred
§ Management experience (> 5 yrs)
§ Cross cultural experience
§ Solid understanding of Software & Solutions Market/industry
§ Strategic and operational planning Experience delivering results from global, diverse, virtual, cross-functional teams
§ Proven experience being results driven with operational excellence
§ Experience interacting with multiple levels of management and functional disciplines
§ Change Management: Introduces, drives, and sustains major change initiatives. Aligns and leverages organizational systems needed to achieve major change initiatives and acts as a change champion.
Alan Luo Practice Leader ICT
PSD Group
RM 2718 Central Plaza, 381 Huai Hai Road (M), Shanghai 200020
Tel: +86 21 6391 6060 Ext 3700
Mobile: +86 13918178868
Mailto: alan.luo@asia.psdgroup.com
For updated company information and access to all our latest jobs,
visit our new website at www.psdgroup.com