PSD Shanghai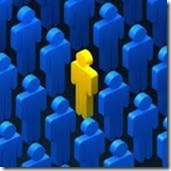 PSD Group is an international, privately owned management recruitment business with 8 offices globally. PSD operates in 3 channels in Shanghai, FS & Banking; Technology and Hospitality/Leisure/Travel. The Technology team currently comprises a team of 4 but on the strength of recent performance has been identified as a key area for growth. Our attractive and prestigious offices are in Shanghai Central Plaza in Xin Tian Di.
The ideal candidate will be a strong business developer and possess the ability to leverage global accounts already developed in London and Frankfurt as well as explore with more local business opportunities. They will already have a good knowledge of the ICT market and be able evidence strong revenue production and the potential for future growth. At PSD, you will have the opportunity to handle both the client and candidate relationships ensuring the best possible service is delivered to both parties.
An attractive salary and commission scheme is available for the successful applicant .
Significant opportunities for personal growth within PSD will be available based on success in this role. Previous experience of working in Shanghai is desirable but not essential.
Apply to alan.luo@psdgroup.com
关注本站微博,获取更多职场信息及优秀机会!如果还在使用RSS阅读,请点击并订阅本站RSS

Any further information, please feel free to contact FreeGeeker at alan.luo@freegeeker.com @ 猛击此处即刻发送邮件