CLIENT: A Global Leading FMCG Company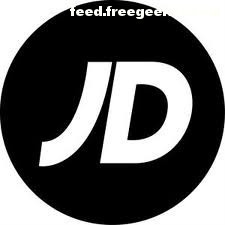 POSITION TITLE: Head of Talent Acquisition
REPORTING TO: HR Director
LOCATION: Shanghai
PURPOSE:
Be responsible for developing and implementing talent acquisition/recruitment strategy, programs and projects that enables COMPANY to reach its ambitious people development goals aligning with corporate development strategy.
Act as a team leader to lead national recruitment operations or other HR projects, including reporting, business control and process optimization.
To become the Greater China/Asia Pacific Talent Acquisition Leader with potential to act as a generalist/business partner on a country level
SCOPE AND RESPONSIBILITIES:
Develop, implement and optimize talent acquisition strategy to meet COMPANY's talent demands in line with the 2015 GBP/OGSiM
Make overall China manpower planning and recruitment budget; review headcount requisitions and ensure appropriate authorizations in collaboration with HR teams and other function managers
Be accountable for attaining strategic hiring fulfillment (top 50 Critical Roles; Senior Manager + / Grade 17 +) across the businesses in China/Greater China and guiding the function/mill recruitment resource in effective sourcing and selection practices for lower level staffing needs
Partner with China management and PR team to define and implement employer branding initiatives aligning with the corporate strategy to position K-C China to attract superior talents
Initiate and lead the cross-functional/national strategic initiatives, such as college intern/graduate programs, internal job posting, employee referral and the alike
Lead the regular tracking/reports and analyze the issues against the key measures; continuously advance the recruitment / target selection process and tools; coach and guide recruitment teams to upgrade selection knowledge, skill and capability
Manage the recruitment vendors' performance, prioritize and further develop robust recruitment sources/channels for key capability areas
Engage in business discussions, and work with other HR business partners and hiring managers to pro-actively provide labor market updates and hiring updates
Create strategic business value from a HR oriented perspective to corporate and operate management by competently dealing with international, regional and local HR issues.
Understand the company's business and its key challenges, as well as key concepts and emerging trends, and work with HR team and line management to develop and implement both short and long term HR strategy to drive achievement of the regional business strategy.
"MUST HAVES"   Qualification & Principal Accountabilities
Education & Experience
Minimum 8~10 years of experience in HR functions from MNCs including 3~5 years in talent acquisition/recruiting functions
3~5 years in a manager/ leader position
Good proven track record of partnering with internal customers or real customers in a complex matrix business environment.
Background in FMCG or Professional Service industries is preferred.
Fluent spoken and written in English
Candidate with a MBA from a very premier school in China or abroad is highly preferred
Key Competencies
Proven competency around talent acquisition and good network are preferred
Being open-minded and candid in communication valuing diverse perspectives
Demonstrated abilities in leading a successful team
Abilities in Planning, Organizing and Decision-Making
Abilities in driving results & accountabilities
Being customer-focused
Abilities in driving change & continuous improvement
Demonstrated agility in continuous learning and adaptation in new business/organization environments
Abilities in coaching & mentoring people
Potential to develop into Greater China/Asia Pacific Talent Acquisition Leader responsibility
Flexible to move into generalist/business partner role in the future
 MSN of Contact Consultant: jianjiandan126@hotmail.com