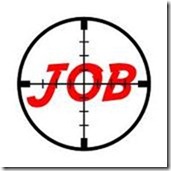 Responsibilities:
Director of APAC Field Product Line Management with complete lifecycle management responsibilities including:
•    Building a team of world class Field Product Managers based in APAC responsible for defining the business and product requirements to exceed the business targets of the APAC Theatre.
•    Product Requirements – setting product requirements (vai MRDs and PRDs) that exceed customer and market needs, maximize technical capabilities and meet business objectives.  Must be able to take input from a wide variety of inputs (customer contacts, focus groups, technical team, sales, etc.) and distill information into prioritized, actionable requirements. 
•    Product Delivery – Work with engineering and operations teams to ensure quality product delivery that meets the product requirements. Set product positioning and transition strategies for the outbound marketing team. Will set pricing and distribution strategies for the product.
•    Meeting business objectives – Ensure that responsible products meet business objectives in terms of units and  profit contribution (forecast and actual).
•    Set Product strategy – Full product ownership for product transitions from concept through EOL. 
•    Primary product line knowledge source for engineering, manufacturing, marketing and sales. Provide product communication to a wide variety of audiences: customers, sales, development, internal peer and supervisory groups.
 
Qualifications:
•    Bachelor or MS degree in technical field. MBA desired. Minimum of 10 years related experience
•    Excellent English and Chinese communication skills
•    Prior experience in high-tech  product line management including all phases of the product lifecycle
•    Experience with working with cross functional teams located across the globe from one another
•    Solid track record of managing successful products in terms of meeting market needs and business objectives
•    Essential technical expertise: audio/video technologies, internet communications, IP infrastructure
•    Preferred technical expertise: videoconferencing technologies, audio/video compression, HW/SW architecture
•    Prior experience in engineering and/or outbound product marketing a plus.
•    Excellent writing and presentation skills
NOTE:  Possible recruitment option:  candidate resides in US has the above qualifications and is ready to move back to China
We prefer the candidate from Telecommunication industry with deep understanding on Product Management and can take hands on job. Good communication, negotiation and coordination skills and can help drive China growth.
The budget can be around 700K of annual base and negotiable if the candidate really impressive. This candidate will directly report to Product Management VP based in Austin. He may have one subordinate from current team and there is high possibility for him to build up a team in China.
我要申请:
Apply Director, APAC base in Beijing
订阅本站RSS,获取更多职场信息及优秀机会!

If you need a JD or any further information, please feel free to contact FreeGeeker at alan.luo@freegeeker.com @ 即刻发送邮件