JD of Human Resources Manager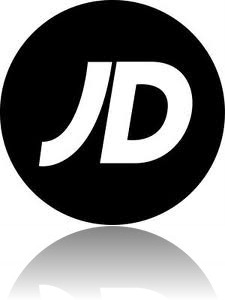 Target: Managing human resources and administration functions in China region
Reporting Line: Direct reporting to Managing Director China and functional reporting to Human Resources Manager Asia
Job responsibilities
– Human Resources duties:
Act as a highly visible HR resource for sales and market team in China.
Perform as a professional consulting resource for local managers to assist them in their handling of, and the impact, of the HR components of significant business decisions in China.
Perform sourcing and recruiting functions for open positions in China. This includes reviewing proposals from search firms, direct interviewing of candidates, coordinating recruiting efforts with local managers, and developing and getting approval for job offers and terms of employment.
Identify local suppliers of HR service such as headhunting, advertising and training to ensure the quality and cost effectiveness, as well as maintain efficient cooperation with the suppliers.
Prepare yearly budgeting for Human resource (recruiting and training or other projects/programs related) and ensure not to exceed the budget during implementation.
Responsible for all human resources functions, including: compensation and benefits, recruitment, employees organization entry and exit; HR related policies, training and ensure compliance with PRC labor laws and regulations.
Localize or create HR policies, procedures to meet local legal requirements and local business goals and needs.
Establish/reinforce HR policies/procedures such as attendance, annual leave, requisition etc.
Develop and maintain positive relationships with other departments
Provide employee relations support in China in areas such as legal compliance, payroll set up and administration, and employees' survey, feedback interview etc.
Roll out annual performance appraisal project, Management by Objectives (MbO) program and conduct salary review based on the result along with department managers.
Assist development and roll out of wage, incentive and benefit programs in China to maximize the cost effectiveness and competitiveness of benefit plans offered.
Assist HR Manger AP in implementation of HR related programs for China region
Source and maintain an efficient HRIS platform to manage relevant HR information or data as well as HR service standard in an most effective manner.
– Administrative duties:
Administration of employees benefits insurance and general insurance programs including the sourcing, reviewing, improving as well as supervising the routine policies administration, in order to ensure the compliance of statutory and corporate requirements in a most cost/benefits-effective manner.
Supervising the general office administration including the health and safety, offices management in different locations within China such as new offices searching, setup or closing, lease management, monitor the renovation projects, monitoring the office equipment and supplies, etc.
Supervising the company and staff events organization, etc.
Requirements
Bachelor's degree in Human Resource Management or Business Administration with at least 7 years of experience working as HR Generalist with the professional
knowledge and understanding of full spectrum of HR disciplines (e.g. organization development, training, employee relations, as well as compensation and benefits etc.)
in which with minimum 3 years relevant managerial exposure.
Must be familiar with China Labor Law, business customs, etc.
Must be able to handle stress and conflicts.
Experience with a foreign multinational company is highly preferred.
Good interpersonal skills, initiative, decision making and analytical skills.
Proficiency in spoken and written English and Chinese.